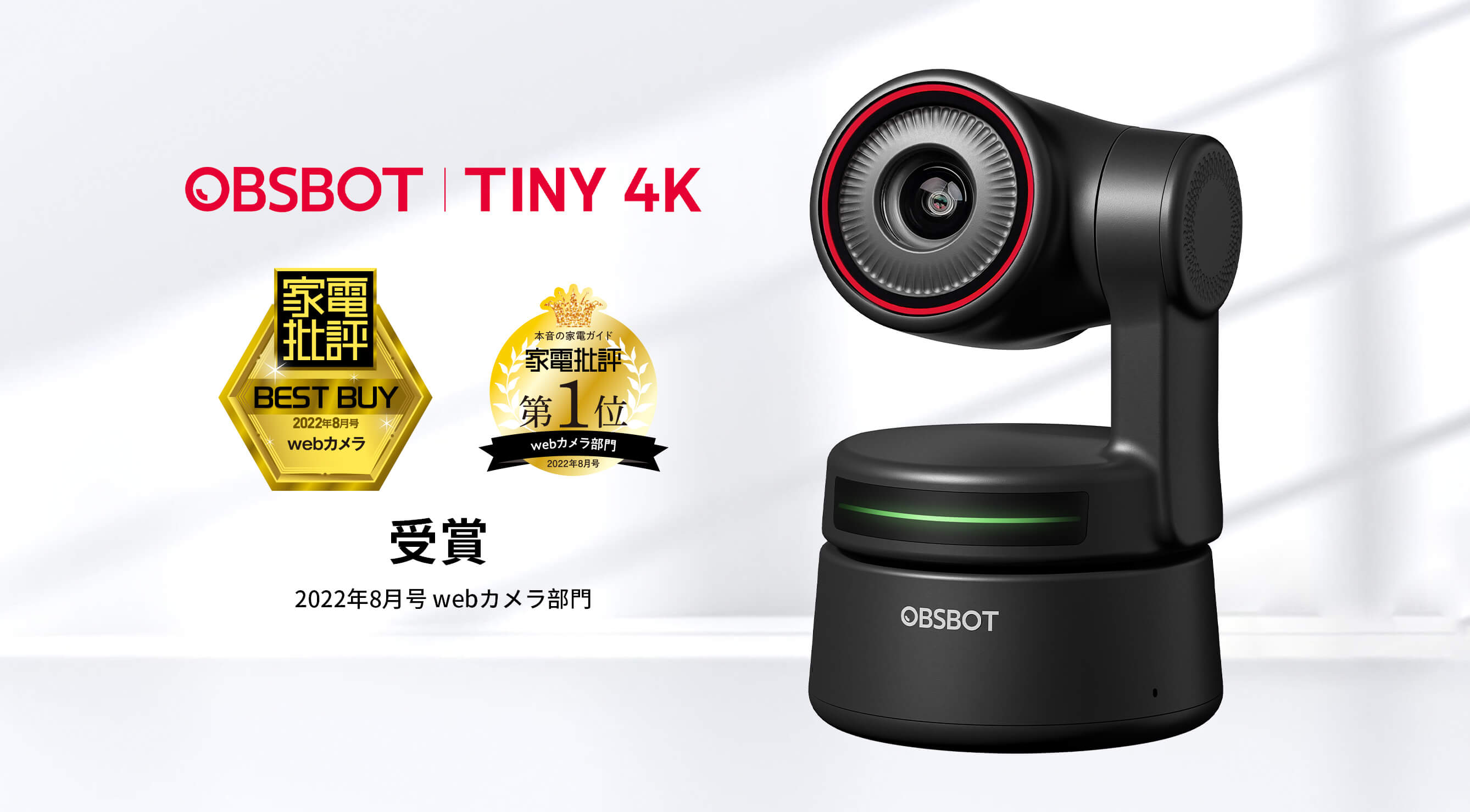 OBSBOT Tiny 4K was awarded the highest S-level rating in the Webcam BEST BUY column of the August 2022 issue of Japan's authoritative electronic product evaluation magazine "Kaden Hihyou", and obtained an exclusive page.
"Kaden Hihyou" is Japan's first 3C magazine dedicated to home appliances. Because of its professional, authentic, and highly credible evaluation results, it has a great influence in Japan, and the magazine's recommended column does not accept any brand promotion. Therefore, OBSBOT TINY 4K was awarded the S-level rating of Kaden Hihyou magazine, indicating that this product has a high degree of recognition in the Japanese home appliance market.
The magazine's editors described the OBSBOT Tiny4K as "an almost perfect webcam with a better microphone", earning the highest score for both the picture and perspective dimensions. In addition, the editor also particularly emphasized the AI tracking function of OBSBOT TINY 4K and the convenience of gesture control.
About OBSBOT
Founded in 2016, OBSBOT is an innovative imaging technology and hardware brand dedicated to using new technologies such as AI to inject new vitality into the videography market.
Learn more about OBSBOT: https://www.obsbot.com/ or check out: https://www.obsbot.com/store.