OBSBOT's innovative AI-powered webcam is to be launched in 2022.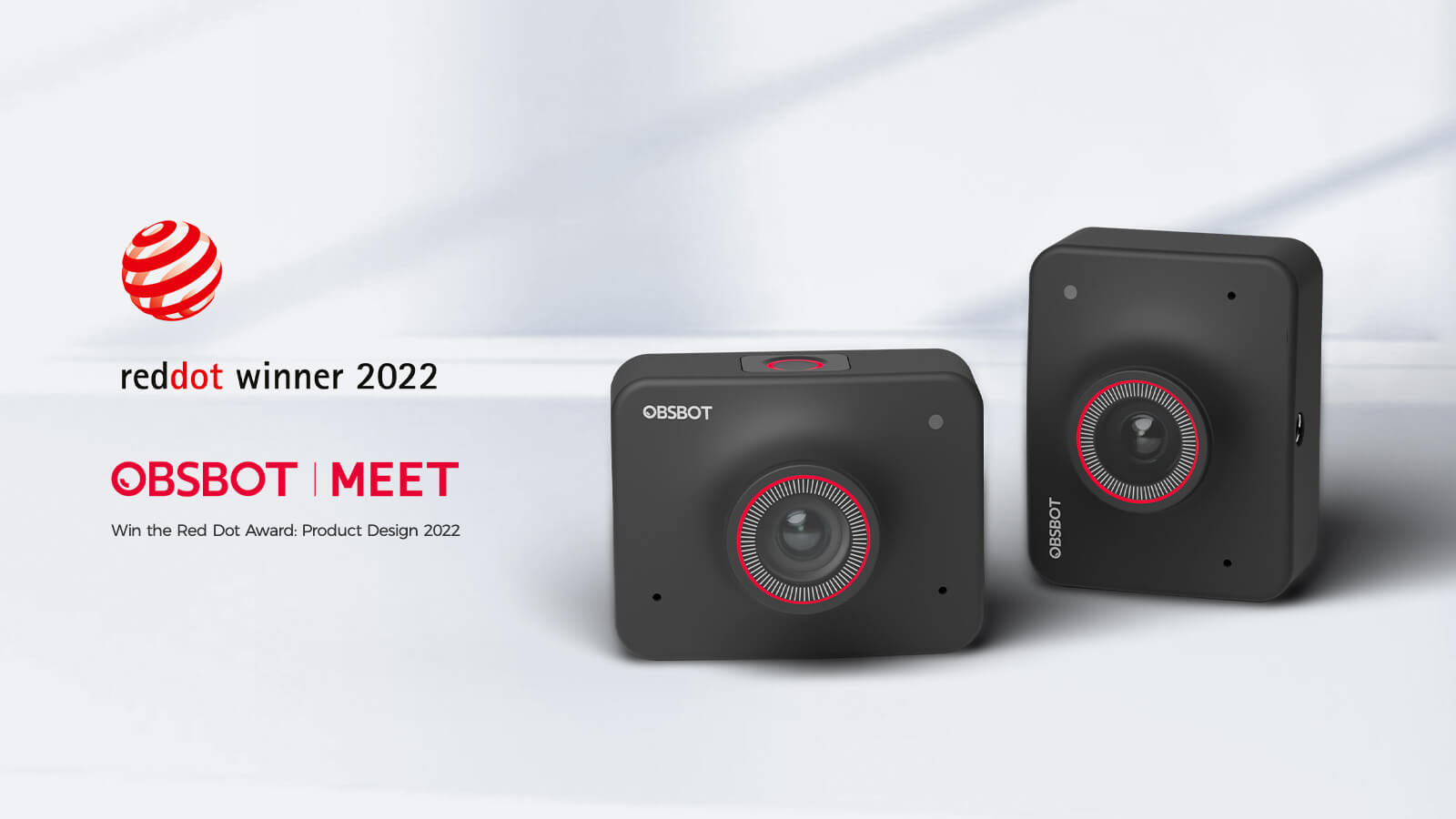 OBSBOT Meet wins the 2022 Red Dot Award for Product Design. This is the second time that OBSBOT products have won the Red Dot Award since 2019. The "Red Dot'' is an award for high design quality. The international jury only awards this sought-after seal of quality to products that feature an outstanding design.
OBSBOT Meet is an AI-powered auto-framing webcam. The AI auto-framing feature can be well settled to fit the way users have the extraordinary video call experience, not only for the single person but also the multiple-person situation. Always focusing on the right parts gives the camera a useful feature, allowing users to record people moving around without moving the camera.
OBSBOT Meet is available in 1080P and 4K versions. It is currently under crowdfunding at INDIEGOGO and is expected to be officially launched next month.
OBSBOT fosters innovation to explore the way of public records and image creation, and to change people's social ways, following the corporate mission of creating revolutionary technology and innovative products. The 2022 Red Dot Design Award is a testament to the company's continuous progress and development.
For more information about the award-winning products, please refer to the following link: https://www.obsbot.com/obsbot-meet-4k-pc-camera
About OBSBOT
Founded in 2016, OBSBOT is an innovative imaging technology and hardware brand dedicated to using new technologies such as AI to inject new vitality into the videography market.
Learn more about OBSBOT: https://www.obsbot.com/ or check out: https://www.obsbot.com/store.