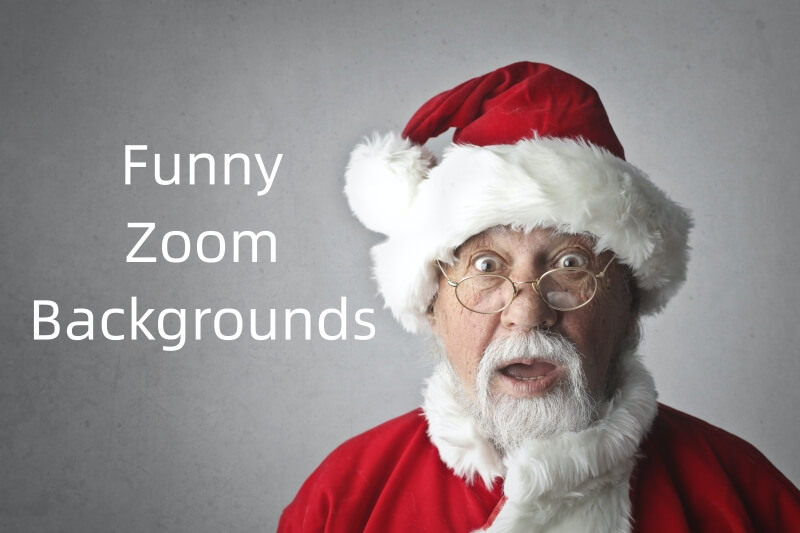 In the age of remote work and virtual meetings, Zoom has become a household name. While the platform is primarily used for professional purposes, that doesn't mean you can't have a little fun with it. One way to inject some levity into your Zoom meetings is by using a funny virtual background.
Whether it's a meme, a silly image, or a playful video, a humorous background can help lighten the mood and bring a smile to your coworkers' faces. In this article, we'll share some ideas for funny Zoom backgrounds that you can use to inject some humor into your next virtual meeting.
When Should You Use a Funny Zoom Background?
Using a funny Zoom background can be a great way to inject some levity and humor into your virtual meetings. However, it's important to use discretion and consider the context in which you are using it. Here are a few things to consider when deciding if a funny Zoom background is appropriate:
1. The tone of the meeting: If the meeting is a formal business meeting or a presentation, a funny Zoom background may not be the best choice. However, if the meeting is more casual or social in nature, a funny background can help set a lighthearted tone.
2. The audience: Consider who will be attending the meeting and whether they would appreciate a funny Zoom background. If you are meeting with clients or coworkers whom you don't know well, it might be best to err on the side of caution and choose a more neutral background.
3. The subject matter: If the meeting is discussing sensitive or serious topics, a funny Zoom background may not be appropriate.
Overall, just be mindful of the context and audience, and use your judgment to determine if it is appropriate. The following are some appropriate reasons to use a funny Zoom background for your reference.
To commemorate a noteworthy event: You may sometimes wish to make your backdrop a bit more special, whether for an online business party, birthday, or even an online baby shower. Select humorous situations, bright hues, or images from your company; any of these will work!
To set a specific tone for your meeting: For instance, there are instances when you want to say something uplifting, soothing, or kind to your coworkers. A unique funny Zoom backdrop would be helpful in this situation.
---
Bonus: The Best Zoom-certified 4K PTZ Webcam for Video Calls
Do you need an impressive Zoom-certified 4K PTZ Webcam for video meetings? Well, here we recommend OBSBOT Tiny 2.
Featuring an extra-large 1/1.5'' CMOS, the OBSBOT Tiny 2 is the perfect camera to bring you a superior video calling experience. It can record up to 4K resolution at 30 frames per second. The overall picture quality is excellent, even in low-light conditions. Its gesture control and voice control function improve the conference experience.
---
20 Funny Zoom Background Ideas & Templates
Here are some funny Zoom virtual backgrounds you may employ in business communications. These examples will improve your presence at the conference, whether you are talking from your living room or home office.
1. Funny Sheep
These sheep seem to have emerged from a meme. Therefore, enter the conference and act as if you had a farm and a mansion, and everyone giggles.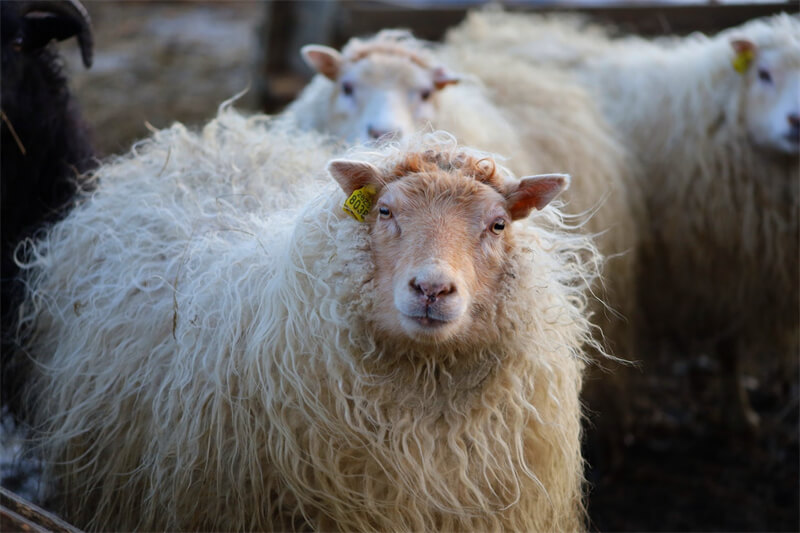 2. Friends
Use this funny Zoom background to display your favorite sitcom and pretend you're having coffee at draught beer with Rachel, Monica, Phoebe, Chandler, Joey, and Ross.
3. All Eyes on You
Strange in appearance, but why not? Imagine how awesome you'd appear against this backdrop. The eyes will attract the attention of your coworkers, mainly when you speak. Choose these weird Zoom backgrounds if you're in a fun or somewhat insane pre-weekend mood.
4. Cat Party via Zoom
Cats are necessary for every business communication, let's face it. You might utilize this backdrop when celebrating a special event, such as your birthday. You'll resemble a Disney cartoon with hilarious Zoom backgrounds in this manner. We are sure that your coworkers will like this strategy and that you will obtain all the well-deserved praise.
5. Family Guy Couch
One of the funny virtual backgrounds could be a sofa from Family Guy; attend your meeting. The only thing lacking is a canine companion to cuddle up next to you and play the role of Brian!
6. Balloon Fun
This dynamic balloon backdrop is an excellent option if you wish your coworker a happy birthday or any special event. This might be a coworker's anniversary with the business, a promotion to a senior position, or any other circumstance you deem appropriate.
7. The Office
This Zoom background with funny wallpaper is ideal for those who miss the workplace while working from home. Now, even if you're not there, you can still be in the workplace.
8. Confused
This hilarious Zoom background wallpaper is perfect for people who miss the office while working from home. Your presence may still be felt at work even if you're not there.
9. Beach
This funny background on Zoom is ideal for escaping your hectic life. Act as if you enjoy a calm beach day as you enter the conference. Put on your sunglasses, recline on your chair, and sip from your beverage. This backdrop will give you a beach atmosphere, whether working from home or simply taking a vacation from the real world.
10. Stopwatch
Are you on a Zoom call that you want to remind the other party to end? Why not try a meme background for Zoom with a stopwatch? This backdrop is perfect for bringing entertaining urgency to the proceedings without having to talk.
11. Funny Faces
The best time to use these funny Zoom backgrounds as wallpaper is when you want a good time. You may create all kinds of funny faces and emotions against this backdrop to relieve tension at the office.
12. Fire
Show up to a meeting that's going to be hard and come out of the fire. This shows that you are dedicated to your job and makes everyone laugh, which makes everyone's day better.
13. Airplane
Be ready to answer the question "Where are you going?" without laughing out loud. How funny would it be for your coworkers to be confused by the fact that you were on a Zoom call while flying? So, have some fun with such funny Zoom virtual backgrounds and try to throw off your friends and coworkers for a moment.
14. Central Perk Background
Join your next Zoom meeting from "Central Perk", the most well-known coffee shop in the world. Don't forget to tell Gunther, "I need a cappuccino and some cookies" when you get the chance.
15. The Movie Theater
To annoy your coworkers, go to a meeting at a movie theater. Grab some popcorn before you go. But before you get in trouble, tell them it's just a funny Zoom background.
16. Toilet
You may use this one to startle your coworkers by claiming to be in the restroom. See how long it takes them to realize that the backdrop is your Zoom. Enjoy watching your buddies panic while you wait. Remember to take pictures of their responses so you can laugh about it afterward.
17. Breaking News
This idea is perfect if you want to give your presentation while seeming to be the newsreader. Just be sure your camera is on so that everyone can see you in this background for Zoom that is funny.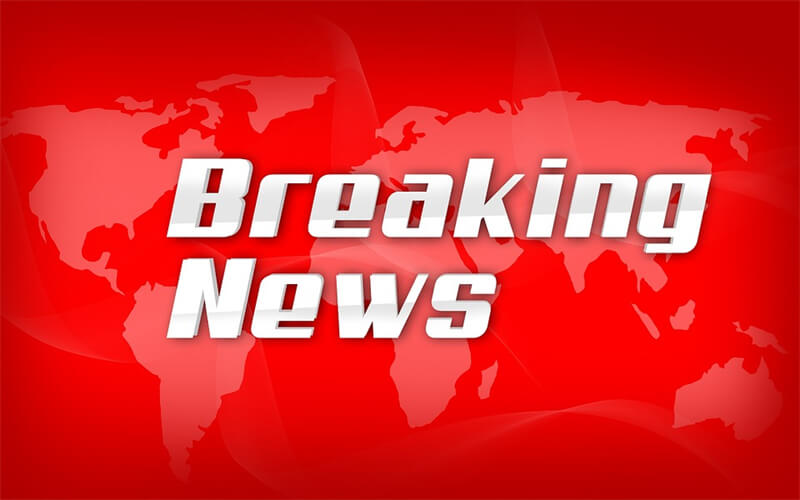 18. Art Gallery
Nothing is more annoying for the more educated than to be on a Zoom call; all you can see is a blank wall. Nevertheless, you may transform that bare wall into a famous art museum using funny meeting backgrounds. Add some well-known sculptures and paintings, and you shall dupe your coworkers in no time.
19. Under the Water
Working on a hot, sunny day might be annoying. However, what if you were able to work while swimming? Even though you cannot go swimming, give your coworkers a taste of what it's like to work while submerged in the water.
20. Moon
Attending a conference on the moon seems like so much fun. Come from the moon and make your pals laugh using Zoom background memes.
Conclusion
A great way to add humor and fun to your online presence is with a funny Zoom background. Zoom backgrounds will help keep your calls lively and entertaining, whether just chatting with friends or giving a presentation to a large group. Therefore, we gathered over 20 weird Zoom backgrounds for you to use in your upcoming meeting.
Which one was your favorite? Have you tried any of the other funny Zoom video backgrounds as well? Please let us know how they performed and do not forget to try our recommended OBSBOT Tiny 4K for a perfect Zoom video call.