Are you looking for a good 4k camera for YouTube? You might be a YouTuber who wants to amp up the quality of your videos. Right?
Using a 4k camera, you can have better control over the quality of your videos. Moreover, you can try different lenses and settings provided in the cameras. The best 4k camera offers you many features and functionality to step up your video game on big platforms like YouTube.
Besides, there are a lot of varieties of cameras available in the market. It might be confusing to choose the right one for yourself. Therefore, we have curated a list of the top 10 4k cameras for YouTube in 2023. Let's get started.
Part 1: What to look for in 4K YouTube Camera
1. Resolution
The resolution deals with the clarity and quality of the videos you film. Probably, most of the successful YouTubers out there on YouTube shoot great-quality videos. So, you should not compromise on the quality.
Getting yourself an HD or full HD camera will be enough. However, a 4k video camera for YouTube is more common nowadays. When it comes to editing the video, a 4k resolution video never fails to provide the best quality even after being cropped.
2. Stabilization and Autofocus
Stabilization and Autofocus are the two vital features that you should definitely look for in a camera. These features will help if you move around while filming.
However, if you are someone who shoots while just sitting at a place, then you may ignore the stabilization factor.
3. Sensor Size
The sensor size of the camera influences the image and video quality of a camera. The bigger size sensors provide better performance even in low light conditions.
4. Lens Aperture
The lens aperture of a camera dictates the low light performance and the depth of field of the camera. Generally, the lens aperture with a lower number gives better performance. Contrary to this, smaller apertures cost more than the bigger lens apertures.
5. Built-in Microphone
A video without a good-quality sound is like a delightful-looking pancake with a bitter taste. It's a no-brainer that poor audio in your YouTube video destroys the overall quality of the content. Therefore, a good quality built-in microphone in the camera is essential.
However, if you don't have deep pockets to spend on a camera with a built-in mic, an external microphone will serve you right.
Part 2: Best 4K Cameras for YouTube
1. Tail Air - Best 4K Streaming Camera for YouTube
Tail Air by OBSBOT is the most advanced 4k camera. It is an AI-supported camera and hence, equipped with the most amazing features like AI auto tracking, AI director grids, and gesture control 2.0. Apart from this, it provides the most exceptional low-light as well as bright-light video quality by optimizing the light captured by it. Generally, OBSBOT Tail Air is used by YouTube live streamers. However, it can be used for a variety of purposes such as live shows, content creation, podcasts, interviews, etc.
Features:
AI tracking and auto zoom
Low light shooting
Obsbot Start App can be used to control and adjust the live stream from anywhere effortlessly
Multiple connections
AI-supported gesture control for zoom and recording on/off adjustments
NDI support for high-quality live-streaming
2. DJI Osmo Pocket 3 - The Best 4K Camera for YouTube Travel Vlogging
DJI Osmo Pocket 3 is a pocket-sized camera. If you are someone who goes for outdoor vlogging frequently, this camera comes in handy. It is not bulky at all. Besides, It is the best camera for 4k YouTube videos as it provides ultra HD video resolution. It also ensures a clear and crisp audio quality. Moreover, the battery backup of this 4k camera is also impressive at this price point.
Features:
Portable and travel-friendly
It has an ultra-HD resolution
The camera offers incredible image and video stabilization
3. Panasonic Lumix GH5 - The Best 4K Camera for YouTube Vloggers
This is a DSLR camera by the brand Panasonic. It is equipped with a 20.33-megapixel MOS-type sensor. Also, it has a new AF system with advanced DFD technology to capture details of moving objects. The best part of the camera is that you have unlimited video recording time. Furthermore, like any other camera in the list, it is a 4k camera with a frame rate of 60fps. This camera with changeable lenses will never let you down in fulfilling your filming needs. Besides, the camera offers on-point image and video stabilization that can beat modern mirrorless cameras.
Features:
This camera is manufactured with a micro four-thirds lens
A fully flip-out rotating screen that helps to monitor your footage
Durable and weather-sealed design
4. Sony RX100 VII - The Best 4K Camera for YouTube On-the-Go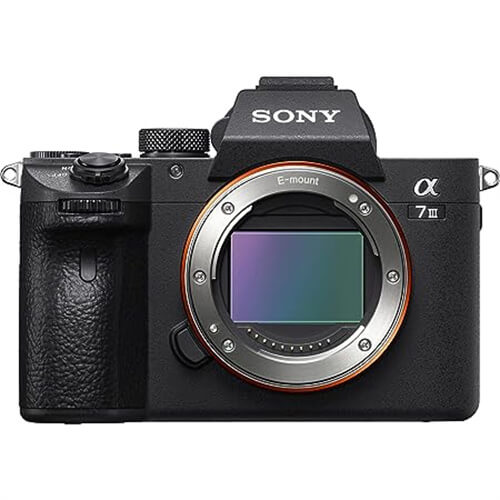 Sony RX100 VII is a compact, point-and-shoot camera that has a 20.1 megapixel 1-inch CMOS sensor and it uses the BIONZ image processor. It is an upgrade of the older Sony RX100 VI with an improved sensor and image processor to give enhanced low-light performance and autofocus. This camera is a perfect combination of speed, reach, and portability.
Features:
Allows black-out free continuous shooting up to 20fps
Equipped with a hybrid AF system
Ensures accurate and quick focus performance and object tracking
5. Canon EOS M50 Mark II - The Best 4K Camera for YouTube Beginners
The most stylish yet compact, Canon EOS M50 MARK II is an easy-to-use camera for beginners. It will keep your YouTube videos shining out from the crowd with high-quality visuals. If you do live streaming on YouTube, this camera is perfect for you. With stable WiFi connectivity, you can engage the audience by live streaming directly from the camera. You can also use it as a webcam for video conferencing on other platforms by installing EOS Webcam Utility on your computer.
Features:
Fully optimized for vertical video filming in 4k
Seamless wireless and Bluetooth connectivity
Ensure shake-free video filming
6. Sony A7 III - The Best 4K Camera for YouTube Content Creators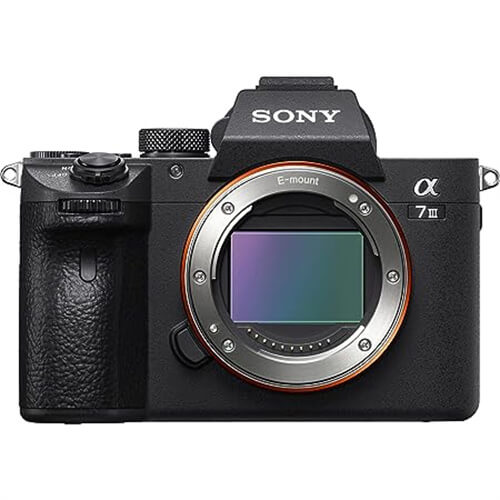 If you have the budget to invest in a good camera, the Sony A7 III is the best 4k camcorder for YouTube. It is a mirrorless camera that ensures extraordinary image capture control. With this camera, you can continuously shoot videos in 4k with 693 phase AF points.
Features:
Longest battery life
24.2 MP BSI full-frame sensor
Provides touch AF function
Interchangeable lens
7. Canon EOS R5 - The Best 4K Camera for YouTube Filmmakers
Canon EOS R5 is also a mirrorless camera with a 45-megapixel sensor which helps you to capture amazing videos and images. It is considered to be the best camera for professional filmmaking under budget. However, if you are a complete beginner, it can be a little expensive to invest in the first camera. The most amazing thing about this camera is that you can find features similar to flagship cameras but at a lower price.
Features:
Also supports 8k resolution
The most affordable camera for professional video makers
8. GoPro Hero 9 Black - The Best 4K Action Camera for YouTube Content
With the most unique and sleek design, this camera is best suited for travelers and people who go on adventurous trips. This high-duty camera is by GoPro. It is the most durable and strongly built camera that is waterproof up to 33 feet in the water. So, you can take this camera to mountains, oceans, snowlands, etc. You can mount it anywhere and shoot high quality video in 5k. Besides, this camera has 2 displays, a front dazzling display to capture selfies and a back touch screen for intuitive control over settings.
Features:
Have double LCD
Built-in mounting that is compatible with 30+ mounts and accessories
Removable lens
9. Nikon Z6 - The Best Full-Frame 4K Camera for YouTube Shooters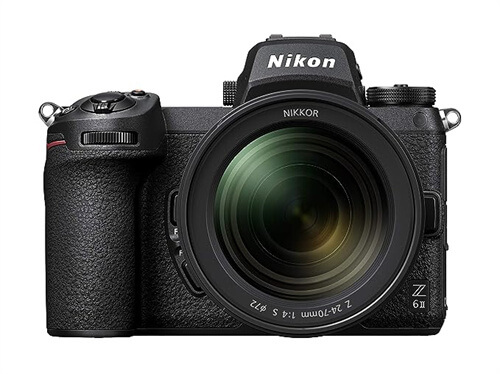 The Nikon Z6, being an older version of the Nikon Z9, still offers decent control over the videography. The deep grip design along with its lightweight body makes it a comfortable choice for daily vloggers. When it comes to durability, this camera has a sturdy body, made up of magnesium alloy. Moreover, it has more than 200 on-sensor AF points to maximize the coverage of the frame.
Features:
High-speed shoot at full resolution
It has a large Z-mount
It is dust and moisture-proof
10. Blackmagic Pocket Cinema Camera 4K - The Best 4K Camera for YouTube Cinematographers
Presenting the next generation handheld digital camera by Blackmagic. Blackmagic allows you to film dynamic and high-quality movie shots with its professional features. It ensures that you capture film with precise skin tone and organic colors. Coming to specifications, this 4k camera features a 4/3 image sensor. Moreover, a 5-inch display of the camera allows you to get perfect focus at ultra HD resolution.
Features:
Has high-end features in a compact body
Ergonomic design allows easy handling and control over the buttons
Built-in ND filters
Conclusion
To sum up, there is a long list of 4k YouTube cameras available in the market and some are still waiting to be launched. So, do not get carried away. It is not necessary to buy an expensive, newer version camera to get the best out of the video. Instead of that, you should figure out a camera that does not hit your budget and fulfill your specific needs at the same time.