As the holiday season approaches, many people are turning to virtual gatherings to celebrate with loved ones, and one way to add a festive touch to these online meetings is by using a Christmas-themed Zoom background. From classic holiday scenes to more playful and modern designs, there are endless options to choose from. Whether you're looking to set the mood for a virtual family dinner or simply want to add a touch of holiday cheer to your work meetings, a Christmas Zoom background can be the perfect finishing touch.
In this article, we'll explore some of the best Christmas Zoom backgrounds available to help you find the perfect one for your virtual holiday gatherings.
The Best Christmas Zoom Backgrounds in 2023
You probably won't be able to get to your family as easily during the holidays as you did in the past. But that doesn't mean you can't wish them a happy holiday from where you are. Here are 30 funny Christmas Zoom backgrounds you can use for your Christmas virtual celebration.
1. Disney World
Bring yourself and your fellow Zoomers to the Walt Disney World Resorts, full of magic, wonder, and awe. Don't be surprised if your Christmas Zoom virtual background makes people want to watch their favorite Disney movies over and over again on Disney+.
2. Christmas Home Décoration
It may not be that your home resembles anything from an interior design magazine, but it doesn't hurt to imagine. Why not relax in front of this quaint, elegantly furnished boho-style living room by turning on this Christmas Zoom background for free, making yourself a glass of your preferred beverage, and doing nothing?
3. Christmas Tree
Even if you're away from your loved ones, your holiday season doesn't have to be lonely. Show some love using a traditional Christmas tree Zoom background close-up during your video calls. The tree is decorated with gold and beige decorations to demonstrate that you are ready for the holidays. This will show your loved ones that you can still participate in the celebration despite being apart. Nothing compares to family holiday time, and your Zoom call against this background will brighten everyone's day.
4. Hallmark Christmas
This is your opportunity to experience what life might be like inside a Hallmark Christmas movie. These merry Zoom backdrops were inspired by classic holiday films like Candace Cameron Bure's Christmas Town.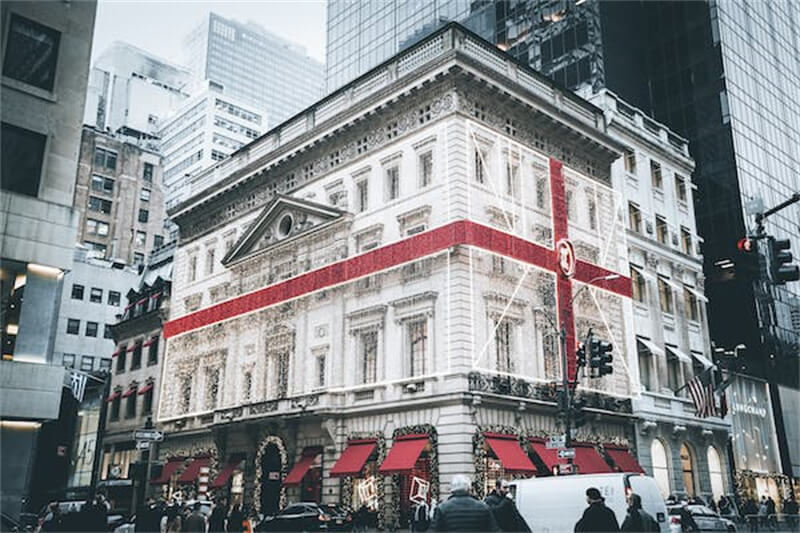 5. Christmas Holiday Favorites
These Zoom backdrops, which contain some of the most memorable scenes from Freeform Christmas favorites, including The Grinch and Home Alone, will delight everyone in your life, young and old.
6. Stars
Do you want to spend Christmas outside beneath the stars? Take advantage of this season, however. With festive stars Zoom virtual background for Christmas, you may inform people of all your preparations as you prepare for the upcoming celebrations. Make the most of your today's Zoom call with friends and coworkers. You may enjoy the occasion with your friends and forget about your previous interactions while gazing at the bright sky. What is important is that you want your most fabulous holiday of the year with the people you love, including those who stand by you when you're most vulnerable.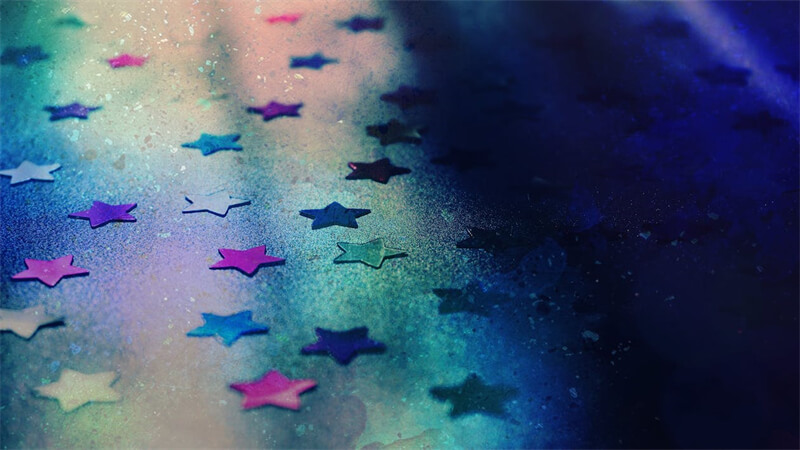 7. Wonderland
Take your Christmas to a wintry wonderland instead of the fireplace, Christmas tree, and comfortable living room. This Christmas, you'll benefit greatly from the small, well-lit cabin in the forest's center. Your next merry Christmas Zoom background meeting will go well in the tranquil winter setting. It infuses the gathering with holiday cheer and gives everyone a chance to think about their celebration preparations. It's usually a good idea to make the space more cheerful so that thoughts may flow freely.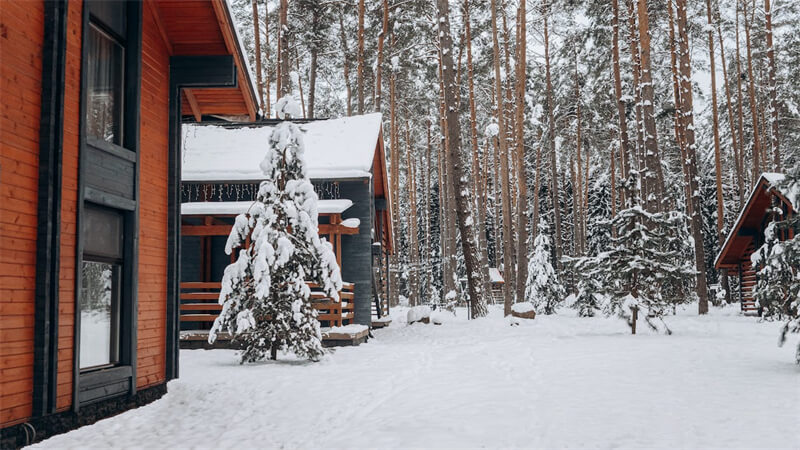 8. Fireplace
Your next call in this Zoom Xmas background will look fantastic against the warm background of this living room fireplace. While conversing with your business colleagues, you may stay toasty. The gold and wood details give this background a contemporary look, even on this night. Tell them you are still upbeat and prepared to work, even if it is chilly outside on this holiday night. Your space will be warmed by the new fire in the brick fireplace's great metal holders. Additionally, because there is no light, it feels liberating to savor the tranquility and peace of the night before going to bed. It's sometimes best to think things through in an atmosphere of calm and tranquility.
9. Holiday Getaway
When the year is over, all you want is to go away to a peaceful location where there aren't any files to look at, statistics to calculate, or anything related to the company or job. This picture-perfect festive scene for your last meeting with stakeholders will be calming. Who knows, the majority of them may adopt your strategy. Giving yourself a Christmas gift by traveling to your preferred vacation spot is always satisfying. You wish to escape the bustle of the city and the everyday responsibilities of your demanding work schedule. A location where you can obtain what you need when you need it, at least until you return to reality in a few days.
10. Christmas Lights
Holidays shouldn't be spent locked up in one location. Even if you are alone, you must be in the Christmas mood. During your Zoom talks, a festive Christmas lights Zoom background might bring you closer to your loved ones. You may call them over this background to give the impression that you are strolling along Main Street in the evening. This evening is especially beautiful as you stroll with your partner because of the layer of snow covering the ground and the twinkling lights in the nearby trees. Tell them how valuable they are to you and how nothing, not even distance, can separate you from them.
Bonus: The Best AI 4K PTZ Webcam for Video Calls
The OBSBOT Tiny 2 webcam's cutting-edge AI auto-tracking and auto-framing features in 4K resolution make it the best 4K PTZ webcam compatible with video conferencing software like Zoom. If you are looking for a webcam to bring you a high-definition video calling experience, it is the perfect option for you.
Ultra Large 1/1.5'' CMOS in Webcam
AI Auto Tracking and Auto Framing
4k 30 fps and 1080p 60 fps
Voice Control
Gesture Control
Beauty Mode
Whiteboard Mode and Desk Mode
11. Cookies and Coco
It's a day off! However, it is chilly and snowing outside. You decide against going out with your buddies after glancing outside the window. So, you choose to do something much better—a Zoom video call—while enjoying a cup of hot cocoa and some cookies. Everyone will remember delicious warm beverages are in order by this Christmas background for Zoom. What is important is that you are experiencing the Christmas spirit around you, whether indoors alone or out having fun with friends. You'll be in the true frame of mind to enjoy your break with some cookies and chocolate after experiencing the occasion with them.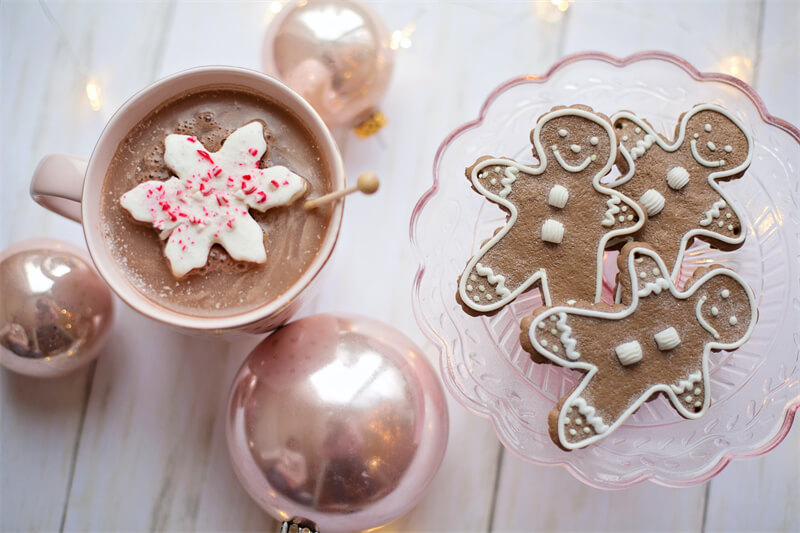 12. Sesame Street
This picture, which will provide children a great deal of amusement, could be your Zoom backdrop, particularly after all the late hours you've spent in the kitchen preparing Christmas cookies.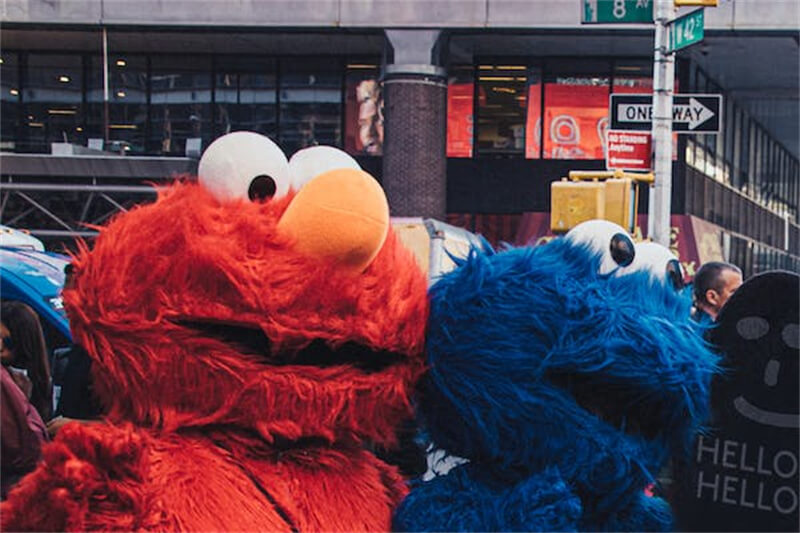 13. Merry Christmas
This joyous virtual backdrop is ideal for your Zoom Merry Christmas celebration! We hope for good news when we ring in the new year every year. When enjoying the previous year abroad, you should do it in style against a vintage setting with fireworks exploding above Cinderella Castle. Your last Zoom meeting will be awash in anticipation from your employees, stakeholders, family, and friends against the background of Merry Christmas in Disney World. This is happening as a much better year filled with hope and new objectives begin.
14. Dinner Background
What better way to evoke the season's spirit than having dinner together through a Zoom call? A Christmas meal Zoom background will work whether you're conferencing with your customers, stakeholders, coworkers, or family. This backdrop, which has a dining room with contemporary furniture adorned with greenery and a Christmas tree in the corner to remind everyone that it's Christmas, is what everyone needs right now. When everyone else is having a celebration, it doesn't necessarily have to be about business. You may liven up your meetings using a background with delicious dishes.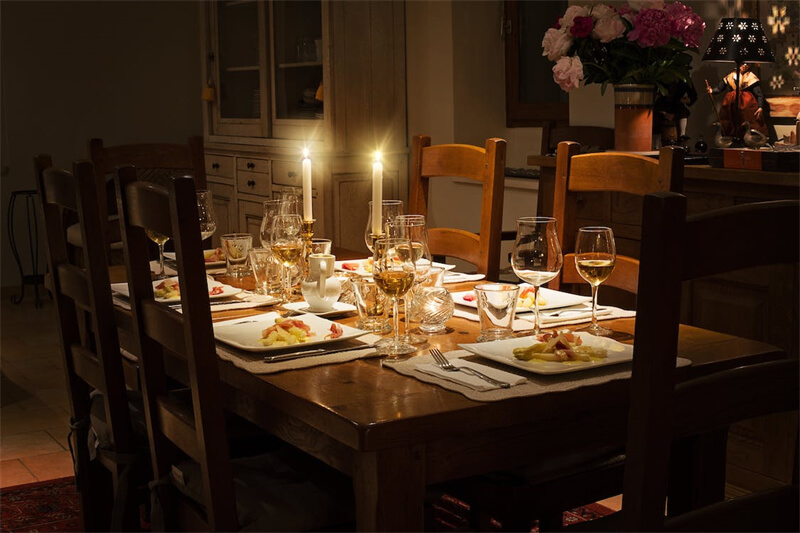 15. Williams Sonoma
One of the happiest times of the year is often around Easter. It is passionate and highly revered in the Christian religion, but it also brings together a lot of things that make people happy who are celebrating. Making a Zoom call with this Easter Williams Sonoma has provided you with everything you need to deck the halls in red, green, and gold. Your background should consist of fresh pine, red bows, and a light dusting of artificial snow, at the very least. They'll be delighted to share Easter memories with you during a Zoom call, as most folks are at home. Make it count by sharing the Easter spirit with everyone with this background; you'll undoubtedly brighten someone's day.
16. Happy Holiday
In a virtual conference, when time is of the essence, you can forget to wish your audience a merry holiday season. But don't worry. This "Happy Holidays" Zoom backdrop will make your point properly. The message stands out so that people can read it fast, thanks to the white font color and beautiful font style. The message is wonderfully conveyed when combined with the other components, such as the Christmas tree and present boxes with ribbons, bells, stars, and lights.
17. Christmas Living Room
Even if you're busy at work, it's a good idea to be festive. Use a holiday-themed background in your virtual conference to maintain this vibe. For your colleagues to experience the spirit of the holidays in unison, your audience requires this. Because everyone is in a good mood, this Xmas Zoom background may brighten your Zoom session and inspire new goals and ideas for the following year. People sometimes need something uplifting to refresh their memory and thoughts. Only an optimistic outlook will ultimately provide the desired outcomes.
18. Christmas Party
You can enjoy Christmas without a party. With this background, you may dominate your Zoom virtual conference and bring the pleasure of Christmas to your friends, coworkers, and family. A party may help you unwind and relax, even when busy. You've put in a lot of effort over the years to reach your objective. A Christmas party will give you a break to consider your accomplishments, and you may express your happiness to your loved ones.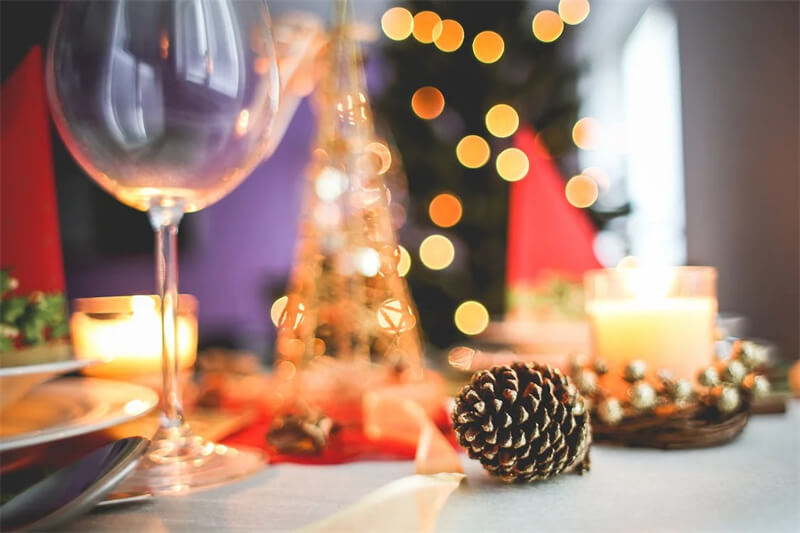 19. Walt Disney
You'll be in front of Starship Earth having a Zoom call with your loved ones as the clock strikes the start of the new year. Bringing in the new year in style feels fantastic. This is particularly true if you are aware of your success in overcoming difficulties from the previous year. Make this Walt Disney spacecraft Earth background your entryway to a new year filled with hopes and accomplishments.
20. Front Lawn
You'll be in front of Starship Earth having a Zoom call with your loved ones as the clock strikes the start of the new year. Bringing in the new year in style feels fantastic. This is particularly true if you are aware of your success in overcoming difficulties from the previous year. Make this Walt Disney spacecraft Earth background your entryway to a new year filled with hopes and accomplishments.
21. Sesame Street
Everyone, including children and adults, will love this adorable homage to one of the greatest musicals ever produced. No matter who they are, everyone is valued on Sesame Street and may live in harmony together. Remembering that Christmas ought to feel the same way wouldn't hurt. You deserve some laughing after all the work you spent making cookies and wrapping gifts; this Christmas background for Zoom will provide plenty of it.
22. Bartender
Put up this lovely Zoom Christmas backdrop to let everyone know you take a happy hour and prepare drinks seriously. If you're game, step up the act by donning classic bartender garbs, such as an apron and a hair net. Of course, you should also boast about your expertise in professional intoxication.
23. Christmas Vacation
With this tranquil Christmas vacation Zoom background, you may still feel like you're on vacation in the tropics even while you're cooped up at home. You have a pool to cool down in on hot days, a gorgeous backyard view, and many palm palms. There is a charming tree with glowing lights to remind you of the season. So, sit back, sip on your beverage, and demonstrate how to unwind to your Zoom callers.
24. Street Christmas
Answer all your Zoom calls with this breathtaking scene as your backdrop to make it seem like you live in one of those neighborhoods where everyone takes their Christmas decorations seriously. Hopefully, the brightly colored furnishings and brilliant blue sky provide more joy and warmth to the discourse.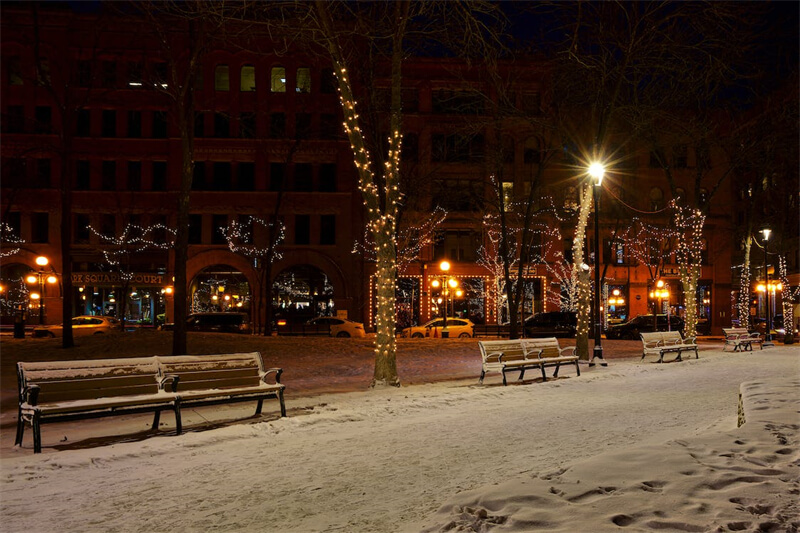 25. Santa's Desk
Put on a Santa outfit, pretend to deliver presents, and use this picture as your background to wow everyone on your Zoom call. Say "ho ho ho", massage your tummy, inquire about their behavior this year, pay attention to their desires, and offer holiday happiness. This Santa Zoom background will add fun to all your video calls.
26. Lighted Candles
You've spent the whole year keeping your head down, giving your job your all, and attending to all your other obligations. Let this serene background Zoom for Christmas serve as a gentle reminder to unwind and decompress this holiday season. Set the mood by lighting some real scented candles, having a good time with your pals, and chatting on the Zoom call longer than you wanted to.
27. Feast
Throw a virtual Christmas feast and invite everyone to fill their tummies with you, although you can't connect with your folks. It helps to have this backdrop to establish the mood, but you do not need to cook if you don't want to. Dinner may be delivered right to your door.
28. Christmas Present
Use this simple but appealing Christmas-themed Zoom background to display your gift-wrapping prowess at your online Christmas party or hidden Santa. Remember to put on a show when you open or unbox your real gifts. And, of course, before you read the notes with each gift, attempt to guess who is behind it.
29. Christmas Cookies
Even if you can't get together in person, you should still be able to host a cookie-cutting, cookie-decorating, and cookie-exchange party through Zoom. This best Christmas Zoom background is ideal for bringing a touch of sweetness to your video conversations throughout the holiday season.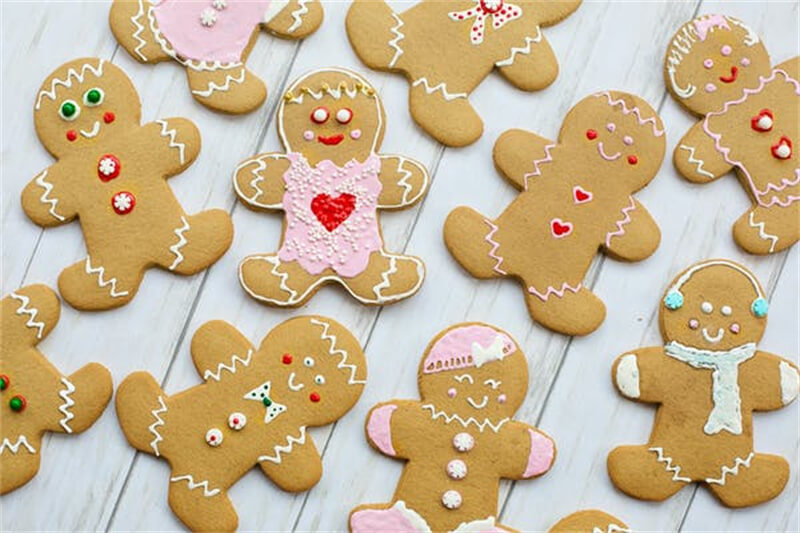 30. Christmas Apartment
You can hide that your home isn't in the best shape by claiming ownership of this exquisitely decorated living room. To make it your own, you don't need to put in a lot of work or pay rent. In your Zoom settings, you can enter immediately by changing your background to this Christmas Zoom background.
How to Change the Virtual Background in Zoom?
You can use the Virtual Background feature to show a photo or clip as your background during a Zoom meeting. This can give you more privacy or give your presentation a more polished and professional look. Depending on the device you're using to join the forum, you can use the Virtual Background feature with or without a green screen behind you. Note that the system requirements are higher for the virtual background without a green screen.
You can also choose short videos as your Xmas Zoom background instead of a still image using the virtual background feature, which works with or without a green screen. Like a virtual background without a green screen, a video virtual set uses more system resources and has higher system requirements.
For this requirement, Zoom administrators should do the following first:
Sign in to Zoom as an administrator, go to the Account Management section of the navigation menu, and click on Account Settings.
Look for the Virtual Background option in the In Meeting (Advanced) section of the Meeting tab.
Check to see if the setting is on. If it isn't, flip the switch to turn it on. You might have to confirm the change before moving on to this step.
Before using movies as virtual backgrounds, you'll need to turn on this setting. You can use video backdrops during Zoom meetings and turn on the option to let users send in their backgrounds. Users will be able to add their background photos to the ones that are already there.
There are many other options, like required backgrounds for certain users (like salespeople who talk to customers) and photos used as the default background.
Click "Save" after setting these parameters before leaving the online portal.
And here's how to modify the background on the Zoom desktop App once you've met all the requirements.
Step 1: Join your Zoom desktop client once the Virtual Background option is on. Go to the screen's video menu and click "Choose a virtual background".
Step 2: Select Backgrounds & Filters from the list of choices. Check the "I have a green screen" box and choose the appropriate color if you have one.
Step 3: The next option is to either click on a previously uploaded picture or video or click the + sign to add a new file.
Step 4: Choose your background after downloading the file, save your change, and end the application.
Note: If you are using a Mac, you need to have the latest version of macOS and an Intel processor to use virtual backgrounds. If you are using a PC, you need to have the latest version of Windows and a processor that supports Intel VT-x with Extended Page Tables (EPT).
Conclusion
The holidays are the best time to spend quality time with people you care about. But if you can't be with them, don't feel bad about it. You can still celebrate the holiday with them by calling them on Zoom. With a Christmas Zoom background, it's easy to make a fun, relaxed environment that will make your conversations more interesting.
This article shows you the most beautiful Xmas Zoom backgrounds you can use for business meetings or talking with friends and family. So, use your time to make your Zoom calls more fun.