The prevalence of streaming platforms such as YouTube, Facebook, and Twitch has led to an increase in the demand for streaming webcams. For streamers, a good streaming camera is necessary. However, the webcam market is a mixed bag. Many cheap webcams market themselves as having similar sounding capabilities like "1080p resolution" or "30 frames-per-second" but with poor quality sensors or software.
To make it easier for streamers to find the right webcam, we've tested and listed some of the best streaming webcams here. No matter what your budget is, whether you're a novice or a professional streamer, there's always something for you. So here it comes.
Part 1. What Should You Consider When Choosing a Webcam for Streaming?
Before we start, let's have a look at what to consider when choosing a webcam for streaming. Keep an eye on these essential features and factors and pick the best product for your needs.
Resolution
Resolution is essential to streaming cameras. The image on the screen becomes grainier as the resolution decreases. Most webcams currently only allow HD video capturing, but for streaming, you need to ensure that the video capture resolution is 720p or above. A 1080p or 4k webcam is superior, and these devices are becoming more accessible and affordable.
Frame Rate
Having a high frame rate is essential as well. Images captured by webcams with low frame rates stutter and occasionally freeze. We measure frame rate per second, so check the webcam packing for the fps. Streaming videos requires a minimum of 15 fps.
Lens
The lens affects the performance of a webcam. Some entry-level models use plastic lenses. However, it is prudent to use a glass lens for a good live-streaming camera, which increases performance without dramatically increasing the cost.
Microphone
Audio is extremely important for streaming, so the microphone is also a feature. The quality of microphones has improved over time. In mid-range and high-end webcams, omnidirectional ones that record from all directions around the camera are present.
Part 2. The 10 Best Webcams/Cameras for Streaming on PC
We have examined more than our fair share of webcams throughout the years, making us the ideal professionals to assist you. Read on to learn about our picks of the best streaming cameras and their awesome features.
OBSBOT Tiny 2 is a compelling alternative to the well-known Logitech Brio and is the best overall webcam to stream. In addition to matching the top brand's 4K resolution and offering AI-guided motors that can pan and tilt the webcam to frame your face, you can use the camera sensor to its maximum capacity.
It has a horizontal range of up to 150 degrees and a vertical angle adjustment of 90 degrees. It integrates face-tracking capability into the hardware and works with gesture controls and voice control immediately. OBSBOT WebCam offers a fine-tuning application compatible with Windows and macOS, giving choices and manual control over image quality. It is the best budget PTZ streaming webcam available on the market.
Features of OBSBOT Tiny 2:
Advanced gesture control.
Magic Voice control.
Up to 4K at 30 fps & 1080P at 60 fps, good for streaming.
HDR and auto-exposure.
Autofocus and auto-framing.
4x digital zoom.
Dual microphones with noise-canceling.
Innovative gimbal design.
Offers configurable modes for various scenes and sleep modes for privacy.
The Best Budget Streaming Webcams for Beginners
Logitech C920 HD Webcam
The Logitech C920 comes with Logitech's RightLight 2 technology, which allows you to modify lighting conditions, brightness, and contrast. It is a 1080p camera, although the frame rate is limited to 30 fps. The graphics are clear and fluid, so you can be sure that you'll appear fine on videos. It has a dual-microphone arrangement for stereo audio so that you will be audible and distinct.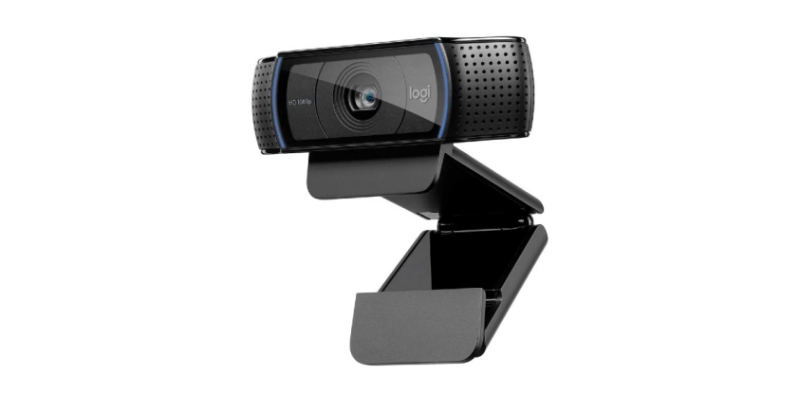 Features of Logitech C920:
The webcam comes with a 3-month license for XSplit VCam but lacks a privacy shutter. XSplit VCam lets you remove, replace and blur your background without a Green Screen.
Full HD 1080p video recording at 30 fps.
Stereo audio with two microphones.
Advanced capture software.
HD lighting adjustment and autofocus.
Logitech C922x Pro Stream Webcam
The Logitech C922x Pro stream webcam has the same sophisticated appearance as its predecessor, the C920. It also inherits the same superb 1080p video quality, which is ideal for live streaming. Logitech's RightLight 2 automated low-light correction is a significant benefit whether you're streaming on YouTube or doing business calls in low light.
However, there is more. This affordable best stream camera features backdrop removal, making it excellent for YouTubers and game broadcasters just starting. Its 720p resolution at 60 frames per second is beneficial, especially for fast-paced streaming games. Additionally, it includes a 3-month premium XSplit license for free.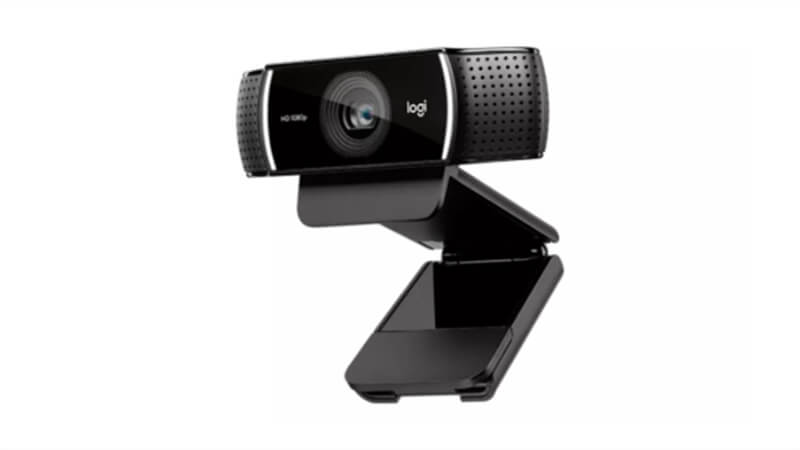 Features of Logitech C922x Pro:
It works well for clearing out the backdrop.
It functions with a correction for low light.
C922x Pro streams videos at 720p and 60 frames per second.
It possesses a stereo sound system.
This best streaming webcam is capable of autofocus.
It includes an automatic light adjustment feature.
Razer Kiyo
The odd appearance of the Razer Kiyo is a tribute to Razer's unusual designs. It's still one of the best webcams for live streaming, which is quite popular nowadays.
Razer has focused on what matters most to game streamers and YouTube vloggers with the Razer Kiyo webcam. The high image quality and illumination through a "Light Ring". You do not need to spend significant time establishing the stream. Connect the Razer Kiyo and begin to work.
Features of Razer Kiyo:
There is a ring light for dark environments.
Video capture: 1080p at 30 fps or 720p at 60 fps.
With microphone.
It is compatible with Xsplit and OBS.
Microsoft LifeCam Studio
The LifeCam Studio is also a streaming webcam designed for beginners. It looks like a closed-circuit television. As one of the best streaming webcams listed here, it has 1080p recording, 720p video calling, and a wideband microphone for crystal-clear audio. That's not bad for a budget camera.
It comes with features such as 360-degree rotation and Microsoft's TrueColor technology. The latter function will dynamically alter the exposure and color. This improves the overall quality of your film and keeps you well-lit regardless of your surroundings. Lastly, it can add visual effects and augmented reality items to your live broadcast.
Features of Microsoft LifeCam Studio:
There is an adjustment made to the color.
It comes with a high-fidelity microphone.
Offers a broad perspective all around.
Auto face tracking.
3x digital zoom.
Logitech StreamCam
Not only will the best Logitech webcam for streaming have your back while video chatting with family and friends or live streaming your games. It also has your back when you are participating in video conferences. This best camera for streaming PC has many tools for your content production requirements. It includes auto-focusing, brilliant exposure, and facial tracking, with up to 60 frames per second frame rate. Also, it has a flippable design so that you can shoot images and movies in a 9:16 aspect ratio.
You can even mount StreamCam on a tripod, and it uses USB Type-C for fast and more efficient video transfer speeds.
Features of Logitech StreamCam:
It has intelligent autofocus and exposure.
It takes advantage of AI-enabled face tracking.
StreamCam features a 9:16 aspect ratio.
It has electronic picture stabilization integrated with it.
It connects through USB Type-C.
The Best Streaming Webcams for Professional Streamers
Elgato Facecam
The Elgato Facecam may be the best facecam for streaming, owing to some polarizing design decisions that make this a niche buy for content makers. However, this is our top option if you need a camera just for streaming or making YouTube videos.
The lack of a microphone and focusing capabilities may appear to be a half-baked product to those searching for a camera. However, such features are frequently more bother than they're worth for those streaming on sites like Twitch or YouTube. As a consequence, the Facecam is superbly tuned for the streaming community. It also comes with some of the most fantastic software we've ever seen on a camera.
Features of Elgato Facecam:
It has a varying FOD.
It has a fixed focal point.
Offers a superb 1080p 60 fps frame rate.
It employs a fantastic Sony sensor.
Logitech Brio 4K
For your workplace video conferencing needs, the Logitech Brio 4K may be the best PC camera for streaming with ultra-HD resolution. Furthermore, it is superb for professionals and enterprises that demand robust tools. The visual quality is superior to anything else on a regular laptop, including corporate computers. Other noteworthy characteristics are its three fields of view and omnidirectional microphones with noise-canceling technology.
Features of Logitech Brio 4K:
It has a large dynamic range (HDR).
It has integrated optical and infrared sensors.
The best streaming webcam is compatible with Windows.
It has three predefined viewing areas (FOV).
It provides 4K options.
Razer Kiyo Pro
The best budget streaming webcam is another 1080p option with an integrated ring light. This could be helpful while traveling with a MacBook, as the lighting may not be adjustable. The light makes it feasible to operate a webcam with no other lights. You can use the camera when camping or ghost hunting.
Features of Razer Kiyo Pro:
Comes with a buttery-smooth 60 fps 1080p resolution.
Equipped with an adaptive light sensor, allows the camera to adjust to lighting conditions for picture-perfect quality.
HDR-enabled, offers excellent low-light performance.
Poly Studio P15 Personal Video Bar
The Poly Studio P5 presents a top streaming webcam alternative to Logitech's many webcams for just a few dollars. It is quite incapable of isolating your voice against background noises as it only has a single microphone. Therefore, if you are concerned about the audio, you should consider getting a microphone.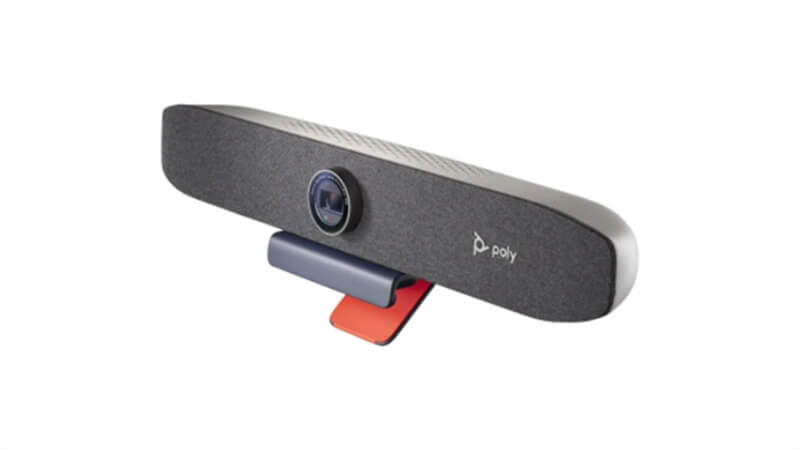 Features of Poly Studio P15:
Up to 4K with a frame rate of 30 fps.
It has a FOV of 90 degrees.
Electronic zoom up to 4x.
Comes with a 3-element beamforming microphone array.
Supports manual pan, tilt, and zoom control through the Poly Lens Desktop App.
Part 3. Streaming Tips & Tricks to Level Up Your Streams
As a company owner or content producer (or both), you are well aware of the significance of your audience. You probably recognize that reaching your audience electronically is the way to go and that adding live broadcasts to the mix has significant advantages. Here are some tricks to level up your streams as a content creator using a good streaming camera for PC.
1. Maintain a basic configuration with backups
You've heard the expression "less is more". This is unquestionably true for live streaming. More equipment implies a greater chance of malfunction, which is the last thing you need during a live performance. Imagine a simple existence where you only purchase what you need and nothing else. Therefore, do not undervalue the power of your webcam.
However, it is especially prudent to have backups of the required equipment before going live. You'll be glad you bought a replacement cable ahead of time when you use it to fix a broken cable.
2. Be aware of the audio and lighting for live videos
Simply said, you want your live stream to seem and sound excellent. Right? Unlike a pre-recorded video, there are no retakes here. Thus, you should do this perfectly. Audio and lighting considerations before performing live.
Avoid backlighting the subject. If the light source is behind the individual on camera, a silhouette will be visible to the live streamer.
Be aware of the sun. Filming outside is prone to solar glare's streaky shine. If your viewers wear sunglasses to see your live broadcast, you may need to reconsider your location.
Avoid wearing patterns. Stick with basic materials and solid hues! Good lighting on the camera promotes non-reflective solids and materials.
Consider a lapel mic. Using a mic that clips to your shirt, you can minimize background noise, whether outside in the wind or near a busy roadway.
You know when a microphone is active. Save the conversations off-camera during a live webcast for a later time. Extra noise from others on set distracts the filmed individual, but you do not want the audience to know what cameraman Mikey ate for lunch yesterday.
Music. Plan this section from the beginning! Do not expect to use the new Justin Bieber song as the background to your live-streamed yoga practice. The ability to handle music licensing is an essential addition to the checklist.
3. Live video test
Preparation plus opportunity equals success. You now understand why live streaming is a terrific opportunity for your company. All that remains is preparation. Here are a few ways to boost the likelihood of a smooth stream:
Ensure the Wi-Fi signal is strong. A quick internet speed test will reveal whether or not the WIFI and bandwidth can support your live stream.
Create basic notes. Create a list of essential objectives to help you keep on track.
Discuss the schedule with the workers. Reiterate the sequence of events to guarantee everyone is on the same page.
Conclusion
Thus, considering these considerations, we have a list of top streaming cameras above. Is there nothing further to say about it? Of course not! If you want to stream video games, you should look for a high-quality webcam with a larger image sensor than the camera on your laptop or tablet. This will enable you to collect more data even when the lighting is poor.